Introduction
Welcome to my model railways page!
All my models are made in 16mm-to-the-foot scale, running on 32mm (O gauge) track, ie, 2 foot gauge. I model vaguely New Zealand / Australian narrow gauge prototype though most of my work is freelance.
One of the great bonuses of this scale is that live steam is possible (see Idris below). It's also made for outside use, so suddenly making scenery is much easier!
All in all, it's a lot of fun and lets me combine many of my hobbies and passions together.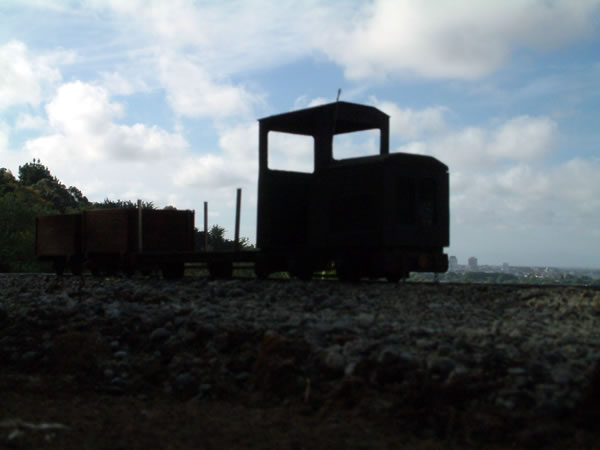 Locos
The Mount Vernon Railway has a small stable of varied locos. They have a Lister Blackstone 040 diesel loco, a Deutz 040, made from cardboard and an extremely powerful loco made from a cordless drill and microcontroller. A small live steam loco, Idris is under construction.
Notes and Tips
Some handy hints...
Cheap track : Track is one of the first stumbling blocks for new 16mm'ers. Thankfully I've found an easy solution that looks just fine out in the garden, made from old Triang OO track.
Train lighting : Loco powered lighting made to look like brake hoses!