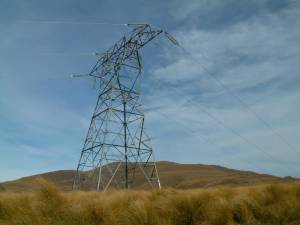 | | | |
| --- | --- | --- |
| | DSCF0162.jpg | |
Welcome to my personal website, MichaelAdams.org. I am a busy wee worker bee from Christchurch, New Zealand, having completed a degree in Electrical Engineering at the University of Canterbury, and running my own website design company. Among other things I enjoy yachting, dancing, photography, Futurama, electronics and computers.
Enjoy your visit!
What's new & interesting
...
Diesels on the Midland: Part 1, Part 2 — A two part railfan series about New Zealand's very own mountain railway: the Midland Line. A must for any railfan!
My Photos — Hundreds of amazing photos from the past few years.
Electronics & Project Stuff — Including: home made PCBs, PIC & USB info and my DIY BlinkenLights project.
Other things to enjoy
...
About Me — all about me
Art/Design Snippets — Some samples of my 7th form art project.
My Guestbook — If you liked my site why not say so. See who else has been here!
Train Stuff — Some info about my model railway (pages now working at mo).
Mac Stuff — A small selection of software written for mac and a graphic example of how skewed benchmarking can be.
Recipes — My recipes!
I'm published! — M. D. K. Adams and M. P. Hayes, "[[http:michaeladams.org/ENZCon06_140_Adams.pdf|Blackfin Data Acquisition System]]", in Proceedings of the Electronics New Zealand Conference, ENZCon06, (Christchurch, New Zealand) pp.228-233, November 2006.
2006 Uni Results! — Bachelor of Engineering with First Class Honours!