Who is michael?
Hello, my name is Michael Adams. I'm 22, go to the University of Canterbury and study electrical engineering. I would say more but a guy's got to have
some
secrets, right?!
Hobbies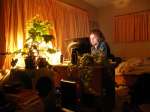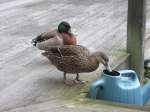 Computers
Electronics
Relaxing
Indoor plants
My personality
I try to be a laid back, relaxed kind of person. I like to be friendly to all; it takes a lot to make me turn!
I work hard, spending most of my time either at uni or at home
working
. I enjoy a range of movies, including such wonders as Pulp Fiction, The Usual Suspects and more recently, Sin City. Anything in the thriller, horror, crime, mystery genre makes me happy!
I love all kinds of music, being an avid Aphex Twin fan. I like house, drum and bass and most NZ electronica. I'll give anything a go!
Oh, and I'm a geek.
Evidence!
Friends who think they're important enough to get their own page
Ali – So far Ali is the only one who has pestered me enough to get her own page!