what it is
A handy little tool to keep track of your hours for multiple clients and jobs. Database backed, so no need to save anything to the hard drive.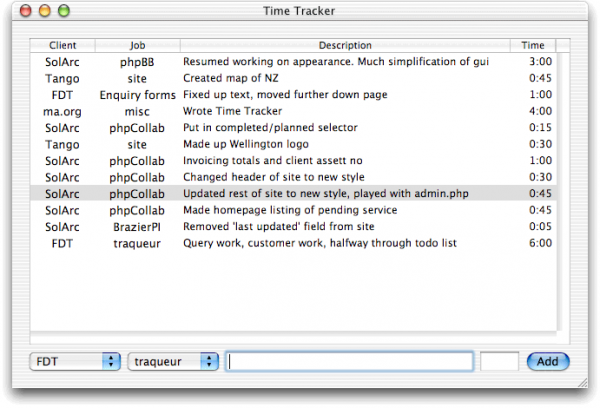 where to get it from
why I wrote it
Because I got fed up with keeping track of my hours manually. Plus it's a good chance to learn some more Cocoa+Java and interface it with a MySQL database.